2019 AAE Arizona Cup General Information
2019 AZ CUP PROGRAM

Tournament Venue Location: Ben Avery Shooting Facility – FITA Archery Event Range
36990 North Archery Dr, Phoenix, Arizona, USA Entry Fee:
All Athletes …………………$180
USA Coach Credentials…..CLICK HERE TO PURCHASE
Filter results on events page by State (AZ) and then select 2019
AZ Cup – Coach Credential
NEW FOR 2019 – ALL purchasers must have a clear Background screen and current SafeSport certificate.

*Foreign Coaches can purchase a credential on site or contact:  events@usarchery.org
USA Archery Membership: All USA participants must be a current member of USA Archery. NFAA members may be allowed per USA Archery temporary membership policy. See USA Archery website for additional membership information and additional steps to qualify. Please check to see if your membership expires prior to the tournament and renew prior to the tournament. At tournament check-in, please have your current membership card available. (Or)
Non-USA Membership: Must be a current member of another World Archery member association. Your World Archery member association must be in good financial standing with World Archery before you will be allowed to compete.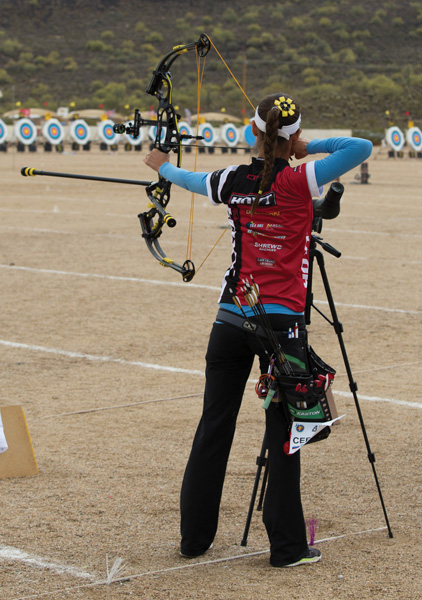 IMPORTANT DATES: The AAE Arizona Cup has sold out in previous years.
Open Individuals: Individual registration will open soon. All individual registration will be done online. Space is limited to the field capacity and will close when full, so register as soon as possible. There is no on-site registration. Payment must be received at time of registration to reserve a shooting position. If venue does reach capacity, a waiting list in order received will be maintained.
Registration Deadline: Registrations will be taken until 5:00PM on Friday, March 22nd. If the field reaches capacity before this date, a waiting list is maintained.
Host Hotel: Negotiated group rate ends March 5, 2019 or earlier until room block sells out.
Cancellations: Through March 17, 2019 will receive a full refund. A 15% fee will be withheld after March 17. Email notification of cancellation is acceptable. No refunds after March 22, 2019.
Waiver: All archers and officials must sign a liability and photo waiver and agree to codes and pledges prior to participating in tournament activities. Archers under 18 years of age must also have a parent or legal guardian sign the waiver.
USAT & Junior/Cadet/Master/Para USAT Qualifier: USA Archery has selected the 2019 AAE Arizona Cup as a USAT Qualifier.
Requirements and ranking information may be found at http://www.teamusa.org/USA-Archery/Archers/National-Teams-and-High-Performance/National-Ranking-System
Format:
Compound archers shoot 50m distance on an 80cm target face (6 ring).
Recurve Cadet & Masters shoot 60m distance on a 122cm target face.
Recurve Junior & Senior shoot 70m distance on a 122cm target face.

Qualification Rounds – 72 arrows total (6 arrow ends, 4 min per end)
Eliminations – 3 arrow ends, 2 min per end
*Compound – cumulative points over 5 ends
*Recurve – set point system (first to 6pts wins)
Schedule: Schedule and format is subject to change due to weather delays, unforeseen conditions and final registration. The competition may extend up to sunset on Sunday April 7, 2019. If the tournament is stopped before completion, then the current archer standings at that time may be considered final.
Thursday, April 4
Unofficial Practice 10:00AM-5:00PM $10 per archer
Friday, April 5
10:00-1:00PM Official Practice Rec Men, Cmp Women, VI Only and Equipment Inspection
2:00-5:00PM Official Practice Rec Women, Cmp Men, W1 Only and Equipment Inspection
Saturday, April 6
8:00AM Qualification Rec Men, Cmp Women, VI with 3 ends of practice
1:00PM Qualification Rec Women, Cmp Men, W1 with 3 ends of practice
Sunday, April 7
8:00AM Individual Elimination Rounds
Schedule to be set after registration closes
Monday, April 8 (not part of AZ Cup Registration)
8:00AM WAC Team Trials Compound
4 Rounds of Round Robin Matches
Short Break
3 rounds of Round Robin Matches
WAC Compound Team Meeting
8:00AM WAOC Team Trials
72 Arrow Qualifying Round
Lunch
4 Rounds of Round Robin Matches
Short Break
3 Rounds of Round Robin Matches
WAPC Team Meeting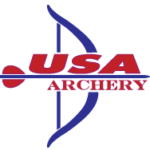 BEFORE QUALIFICATION, YOU MUST HAVE:
Checked in at the main administration area and received your athlete packet – US archers must have their current USA Archery membership card available.
Equipment must be checked at the Judge's Equipment Check area. Learn About USAA Membership
Ready to sign up?
Click on the Registration button to the right, filter results on events page by State (AZ) and then select USAT #1 2019 AAE Arizona Cup. REGISTER TODAY
PRINTABLE DIRECTIONS & MAPS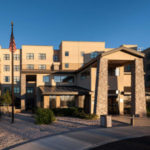 Flying in and renting a car? Make it easier when you get here by printing map and directions now!Click here to view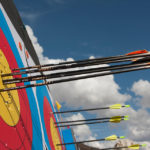 When your done at the hotel relaxing, come on out to the tournament. Now, we make it even easier by providing these conveniently compiled map and directions…Click here to view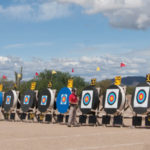 If you haven't been here, you're going to dig this venue. This aerial view of the competition grounds is like having your own satellite on tap…Click here to view